FAQs
Q: How many minutes of video will a 32 GB card record ?
A: It depends on image quality. Please use the below chart for reference.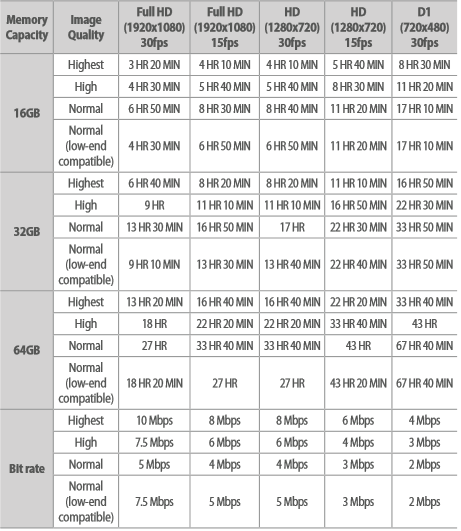 2. Q: Can I use the rear camera and use it to record interior of the car?
A:The rear camera is always recording to a second stream, so you could mount it to wherever you want.
A: You can use hardwire kit to connect Dashcam to the car's constant power(not ACC connection). The Dashcam will get the power from car battery in motion detection mode and stop working when car battery voltage is below 11.2V. It's not recommended to enable motion detection in cold weather because the car may not be able to start.
A: Yes, the gps tracks position, speed in km, time, and heading. without the gps you can set up time manually but won't know position, heading, or speed.